Happy Anniversary Vox Machinae!
September 26, 2019
Wow, so that year totally just flew by before we knew it. Today marks the 1 year anniversary of Vox Machinae being in Early Access. First off, I'd like to thank you all from the bottom of our hearts for choosing to support us. I'd also like to give an extra special shout out to those who've gone the extra mile in making this game better with your tweets, comments, reddit posts, emails and endless strings of entertaining conversation over on Discord. I wanted to take this time to reflect on what we've accomplished and what's yet to come as we continue our push the game closer to V1.0 glory.
Anniversary Hat Givaway!
Check our new in-game anniversary hat, available now to all pilots as our thank-you for continuing to support us: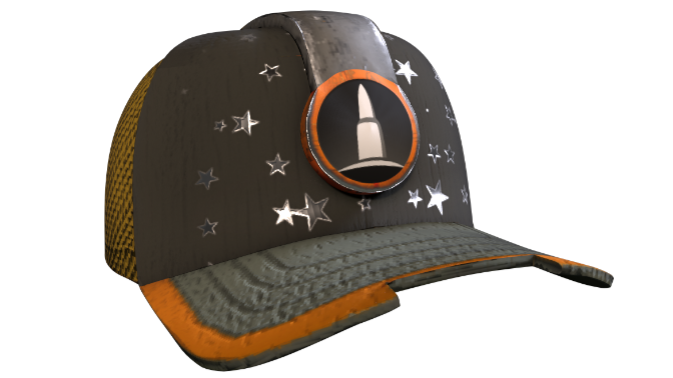 What we've accomplished so far:
58 Patches since our Playtest Launch
38 Patches since EA Launch
5 Major content releases since EA Launch which included:
2 New levels
2 New grinders
4 New weapons
HOTAS support
3 Redesigned pilot avatars plus 3 new ones
Control remapping
10+ New hats
A new co-op gameplay mode
And tonnes more tweaks/improvements
Stacking up to our EA Predictions:
Suffice to say, we've been keeping very busy during this first year, methodically chipping away at our larger goal of getting VOX closer and closer to V1.0 release. Speaking of goals, when we originally released we wrote out our goals for completing Early Access over on our STEAM store page. I thought it would be interesting to see how we fared against our predictions. We managed to knock out roughly half of what we set out to achieve at the time, though it's going to take us a bit longer to get to the rest (In fairness, we did lots of other stuff along the way that helped expanded/improved the game).
What's Next?
We're currently working on an anniversary content release which we hope will include TT3 along with the much anticipated grinder modules. For those unfamiliar, TT3 aims to enhance the visuals of our levels/terrain while also reducing memory requirements, allowing us to make room for more features/content in the future. Grinder Modules allow a player to choose from a wide range of active/passive special abilities and assign upto 2 modules to their grinder loadouts. Both of these features are super awesome, and while I can't promise they will actually release on this next anniversary update, we're working hard to make that happen.
Crystal Ball Time...
Ok so we've covered past, present and immediate future, but what about that sweet-sweet speculative long-term future? Well, all I can say here is that there is a carefully laid out (though slightly meandering) path that we're marching down towards Version 1, and beyond that there is a very bright future for VOX. We look forward to expanding on that last statement further in the coming months as we continue to work feverishly in building out VOX's future.
©2022 Space Bullet Dynamics Corporation